Carles Levage Groupe Courcelle in Vendres is at your service at any time.
An expert in lifting work in Béziers
You are a company specialized in building, public works, carpentry, industrial site removals or others? In order to carry out your work, we offer you our lifting and handling service for heavy trucks, ranging from 15 to 80 T.
Our company operates with great efficiency and logistical performance and before any intervention, a study is implemented to determine the best choice of equipment
Our lifting equipment can lift up to 80 tons.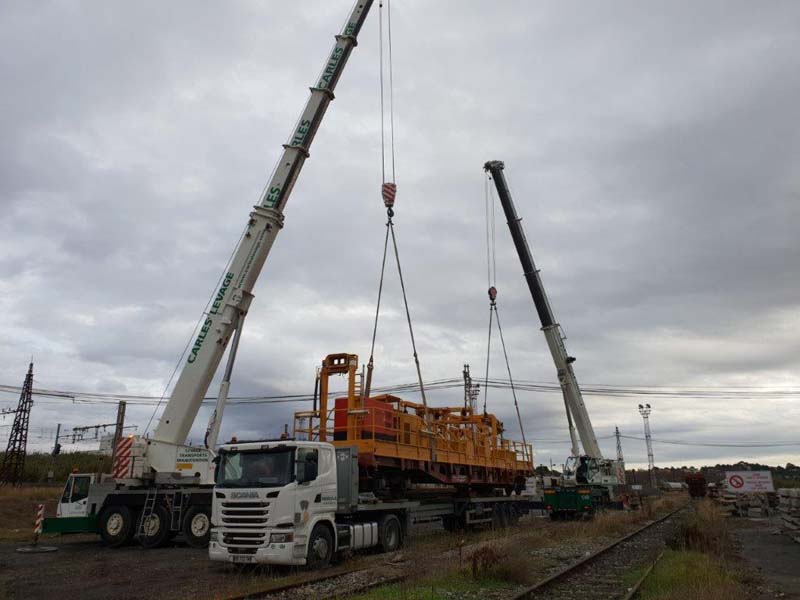 Lifting
Handling
Crane rental
Exceptional transport
Towing of light cars and trucks
Professionalism
Responsiveness and availability
Skilled and dynamic team
Advice and support
Lifting carried out by a professional
Are you a private individual? You can also use the services of our lifting specialists when launching boats, transporting damaged vehicles or moving to the upper floors of a building. With us, you benefit from a risk-free and accident-free lifting.
We guarantee the safety of your objects during the entire move. A trained and experienced staff mastering all efficient lifting methods is indeed at your disposal. We can intervene in Montpellier, Béziers, and Sète. Contact us without further delay!
We have a powerful material to carry out work of lifting in Béziers and its neighbourhoods